Productions
In addition to creating our own theater productions, we are frequently approached for choreography in music videos, participation in film recordings, TV productions, providing demonstrations, and workshops, among others. Here is a selection of some of our many productions: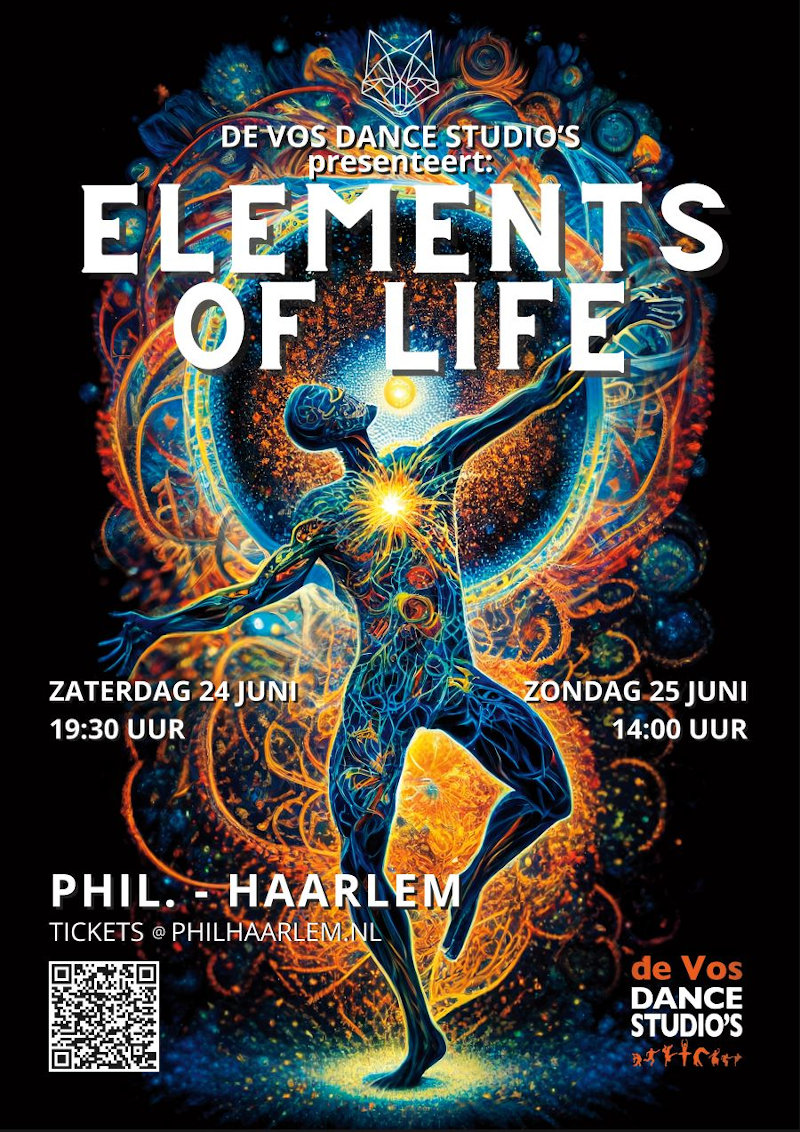 Elements of Life
Our latest production was the 2023 theater show titled "Elements of Life." The elements water, air, light, and earth are the four basic elements on which our lives depend. All these elements and facets of life formed the continuous theme of the performance, a dazzling show where you witnessed various dance styles, from Hiphop to Latin and Modern to Breakdance.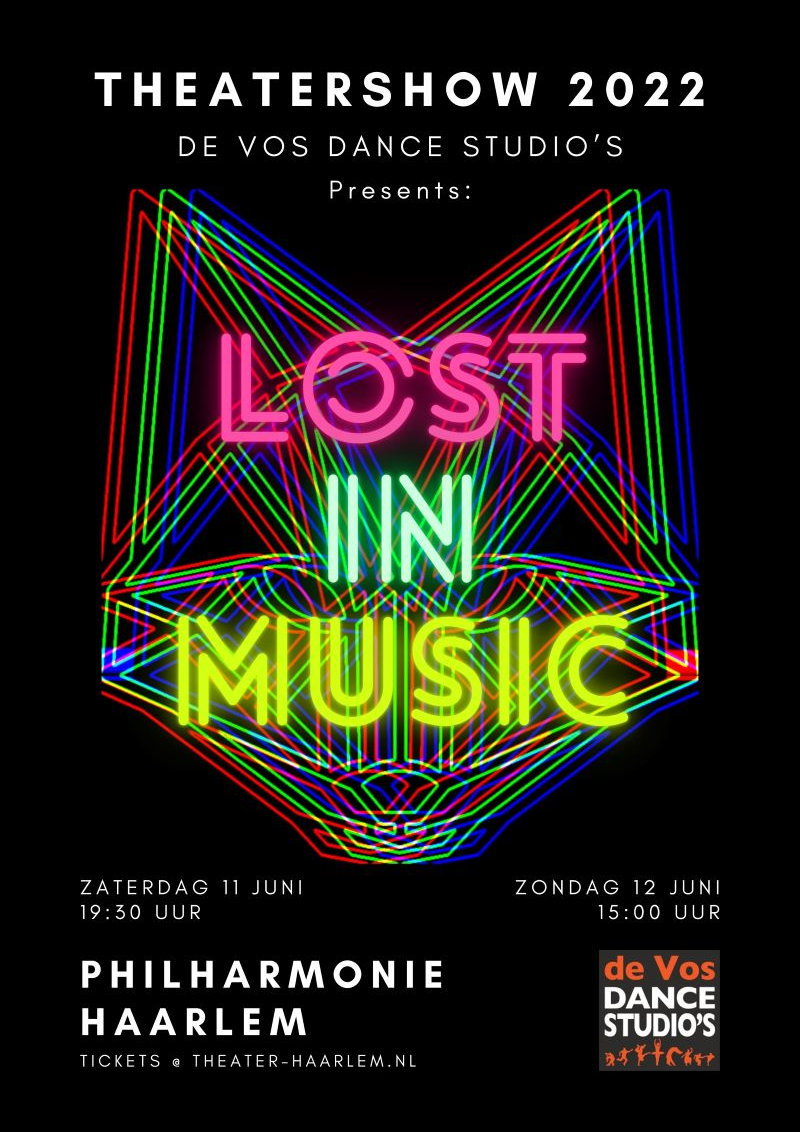 lost in music
The theater show of 2022 was the first one held at the Philharmonie. It was a highly successful show in a wonderful venue that we look back on with pride. The theme was "Lost in Music," and that's exactly what all the dancers experienced – the music took them on a journey and inspired everyone to deliver an amazing performance!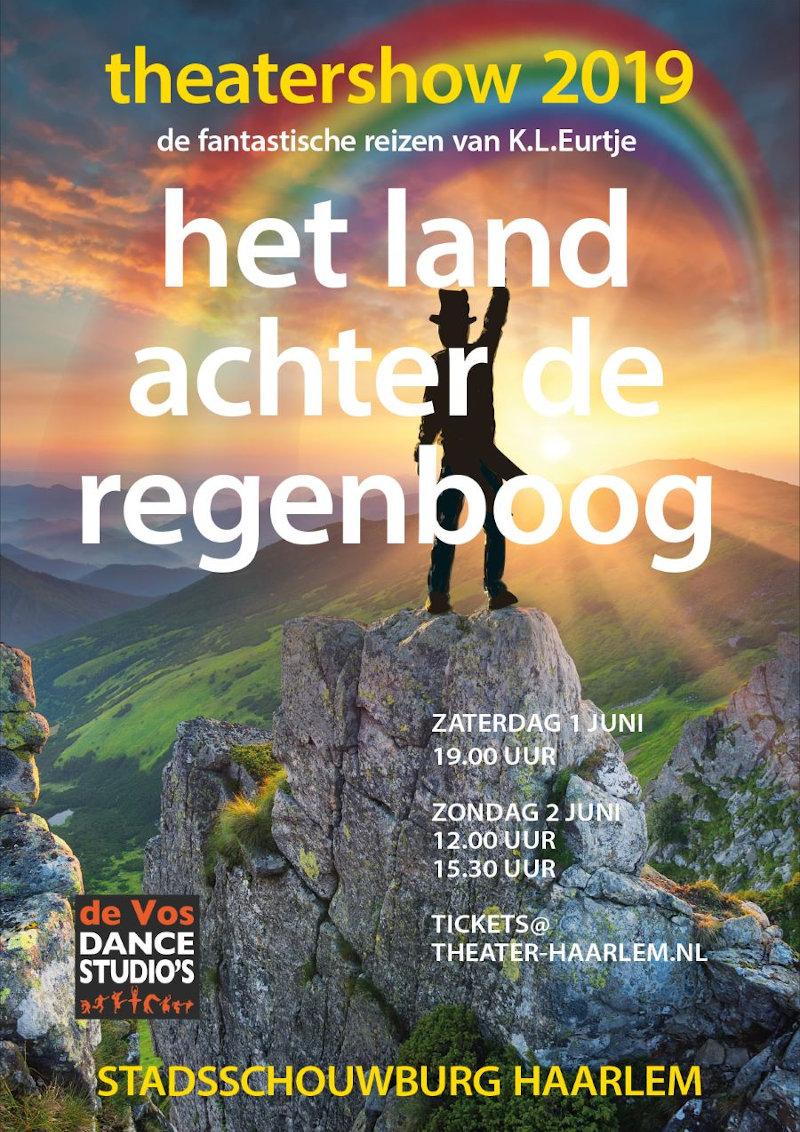 K.L. Eurtje – het land achter de regenboog
The theater show of 2019 was an upgrade of the fantastic adventures of K.L. Eurtje that we had performed many years ago. The fairy-tale character, Karel Leodorus Eurtje, took us into the enchanting world of colors.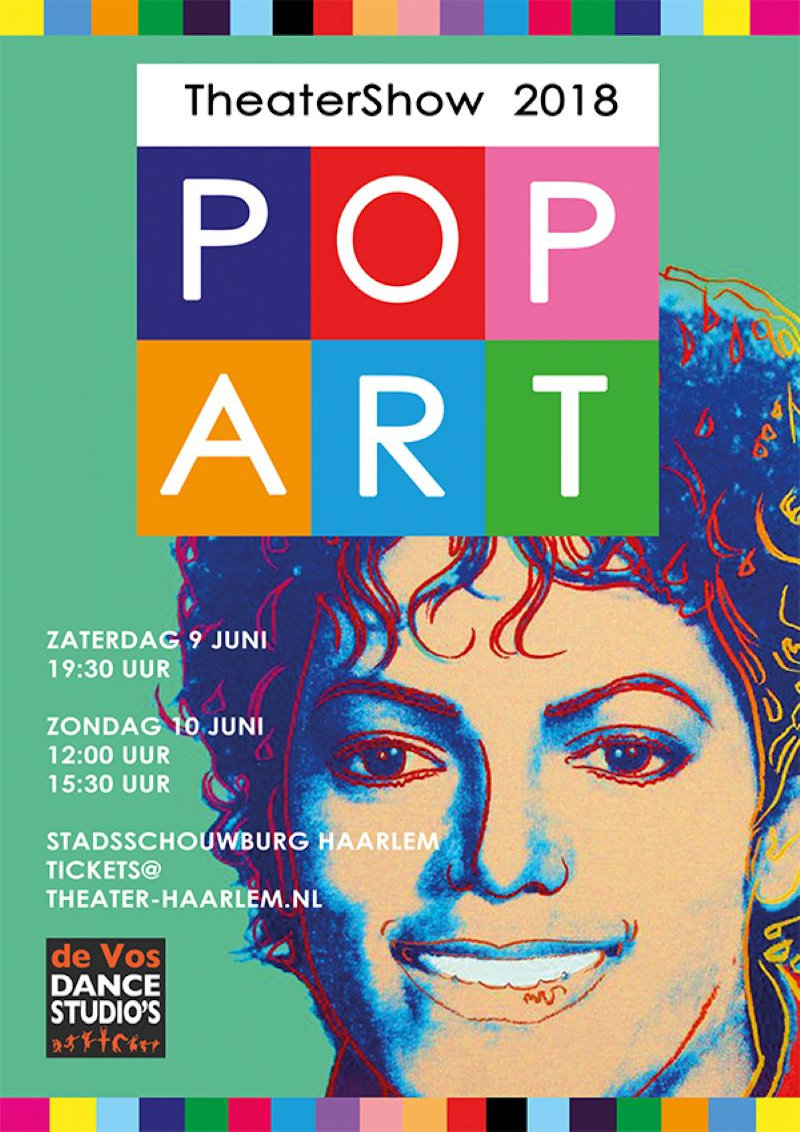 popart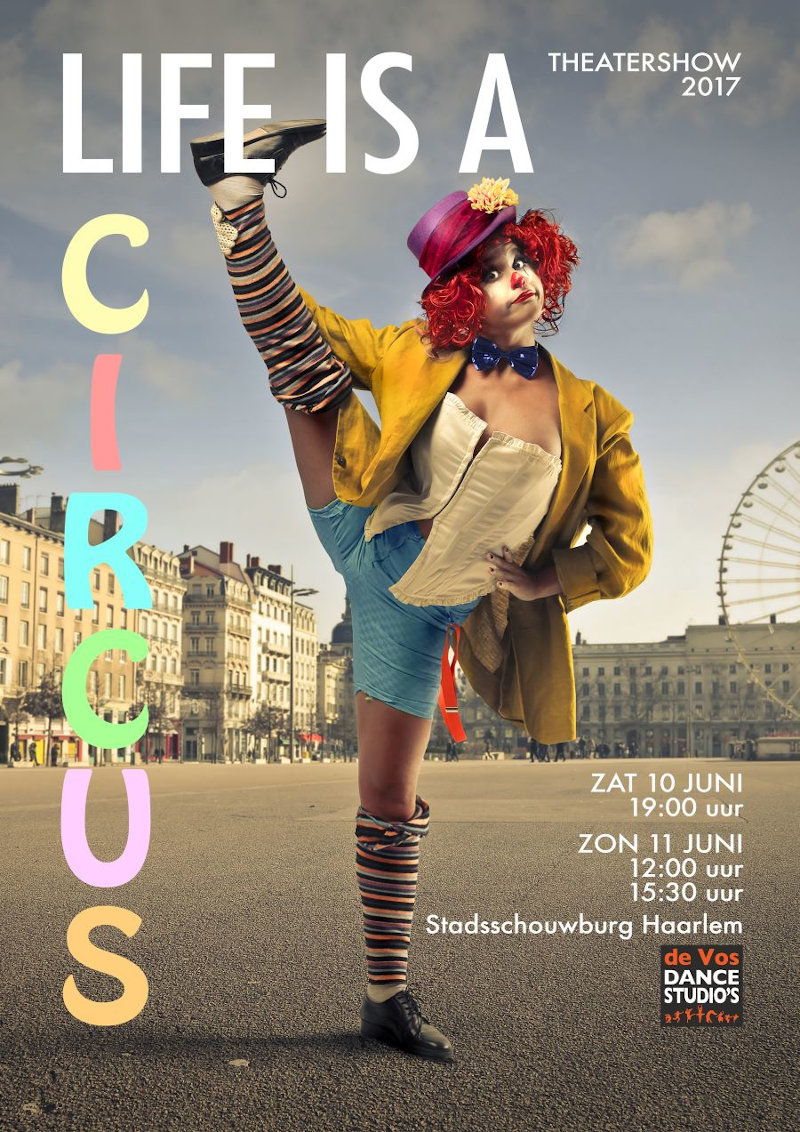 life is a circus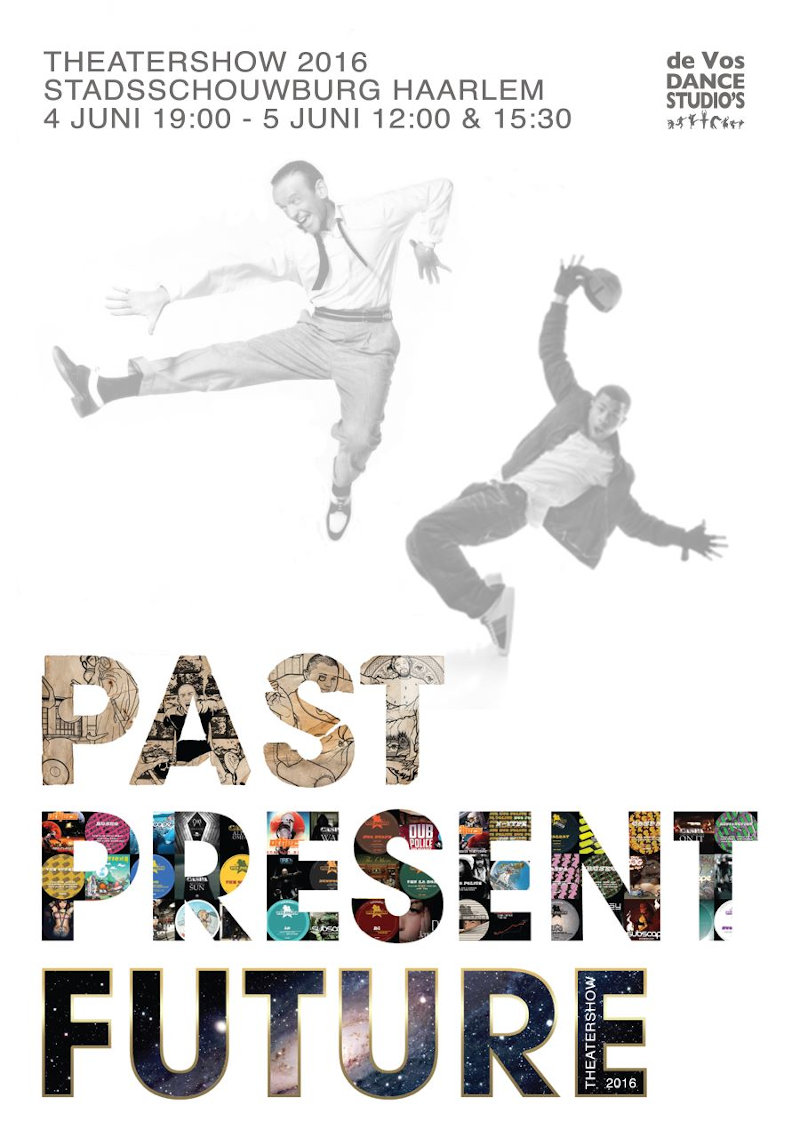 past present future